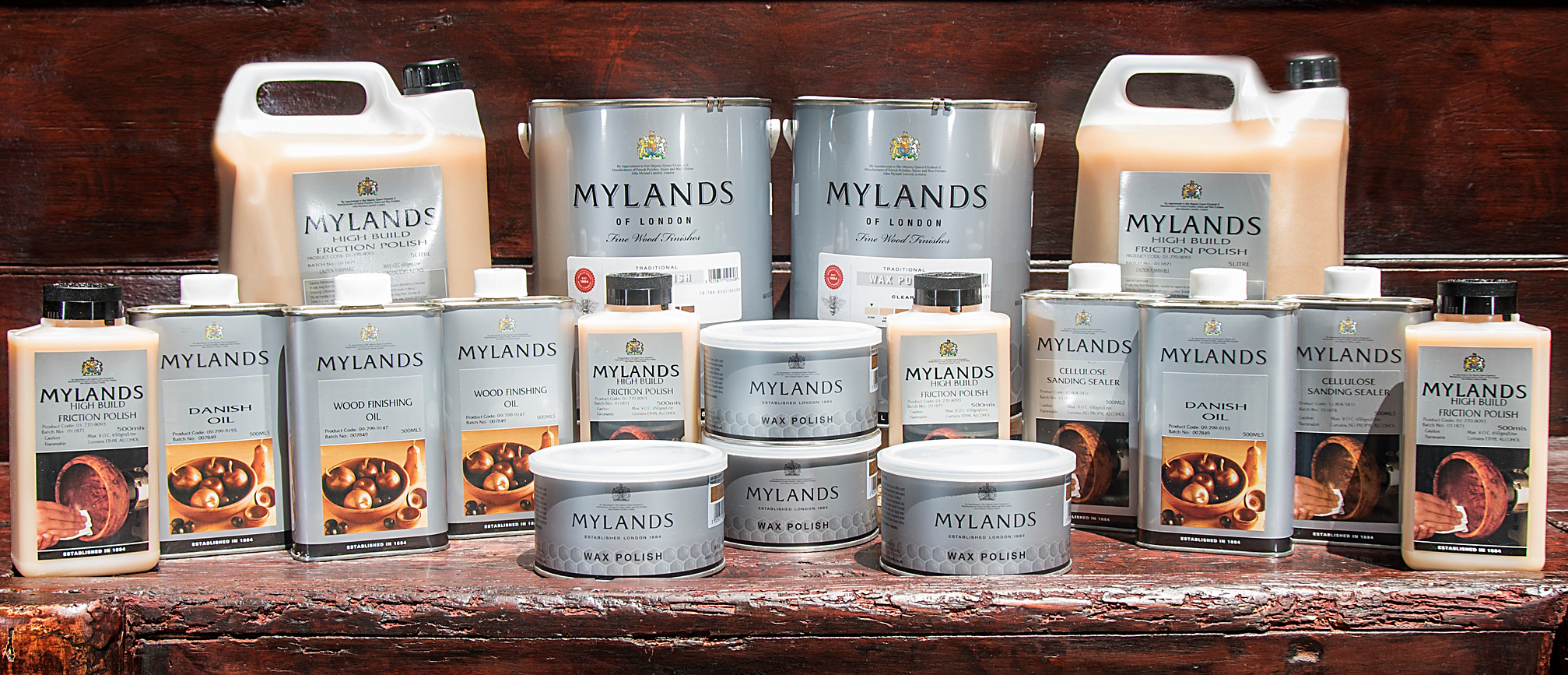 Phone: 901-854-6667
Mylands Wax Polishes & Wood Finishing Products
Mylands Fine Wood Finishes has a long and proven history of producing quality furniture paste waxes and wood finishing products since 1884.
Manufactured in the UK, Mylands' reputation as a leading supplier to furniture makers, antique restorers and craftsmen has been built upon a policy of using only the very best raw materials available, in conjunction with a rigorous quality control procedure to assure that their exacting standards are consistently met, that is what really sets Mylands products apart.
Mylands Waxes, High Build Friction Polish, Sanding Sealers and Oils have become a popular choice with woodturners, woodworkers and on repurposed & painted furniture! Mylands wood finishing products are easy to use and produce phenomenal results.
| | | | |
| --- | --- | --- | --- |
| Mylands Wax was formulated over 100 years ago for antique furniture conservators and restorers. Mylands Wax has a unique formula that combines the finest natural waxes including beeswax, carnauba and shellac wax. Mylands wax can be used on all interior wood surfaces over virtually any finish more... | Shellac is such a versatile product, from finishing antiques to using as a non-reactive barrier between two normally more... | For the woodworkers and woodturners! The following system has been successfully used as the best finishing system for decorative turned items more... | These are exceptional quality oils and would be a great addition to many people's finishing more... |
| | | | |
MYLANDS PAINTS
FOR HOME ARE NOW AVAILABLE IN THE US!!!
SOLD EXCLUSIVELY AT